About Administrative Services
Image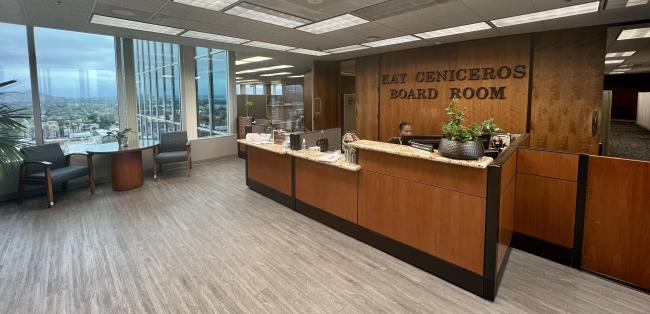 The Administrative Services Department of the Transportation and Land Management Agency provides the following services:
Administrative Services, including human resources, purchasing and facilities support.
Fiscal Services, including administration of deposit-based fee accounts, accounts receivable and accounts payable.
GIS & Demographic Services, including mapping, data analysis and statistical analysis from our Geographic Information Services (GIS) and Demographics divisions.
Information Technology Services, including web applications, the Land Management System (LMS), as well as all TLMA computers and systems.
Management Services, including management of two consolidated land development and permit centers located in Riverside and Palm Desert.
Permit Services at the Riverside and Desert permit centers.
Administrative Services
Deposit-Based Fee Information