Image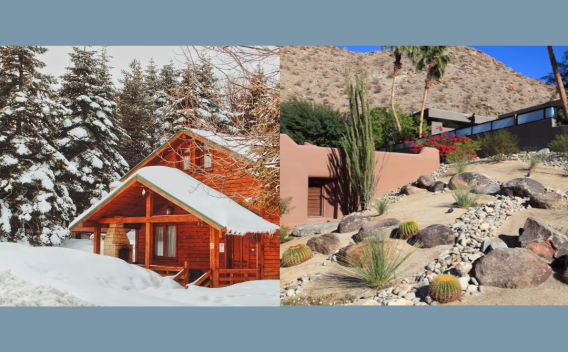 Short-Term Rentals
Ordinance No. 927: The purpose of this Ordinance is to establish regulations for the use of privately owned residential dwellings as short-term rentals to minimize the negative effects on surrounding properties. As a result, the County of Riverside has passed Ordinance No. 927, which requires homeowners providing short-term rental services to register their home with the County of Riverside. If you are a homeowner who provides short-term lodging at your residence or if you are a management company providing the same service on behalf of the owner, follow the instructions below:
What is a Short-Term Rental? 
Short-term rental definitions vary from state to state. For California, a short-term rental is defined as a residential stay for 30 days or less. Any other time frame greater than 30 days, is considered a lease or normal rental. Please see the Riverside County Ordinance 927 for specific rules and regulations.
COUNTY OF RIVERSIDE




DESERT PERMIT ASSISTANCE CENTER




77588 EL DUNA CT. SUITE H




PALM DESERT, CA 92211

 
 
 
 

COUNTY OF RIVERSIDE
COUNTY ADMINISTRATIVE CENTER
4080 LEMON STREET, 12TH FLOOR
RIVERSIDE, CA 92502-1605
EMAIL: TLMA-STR@rivco.org
STR Account Management:
The County of Riverside has migrated to an online Short Term Rental account management system. To create a new account or access your existing one, click here:
https://riversidecounty.munirevs.com/
You can also download instructions for new users by clicking on the following link:
STR Moratorium:
On October 25th, 2022, the Riverside County Board of Supervisors enacted a temporary moratorium on allowing NEW Short Term Rentals to operate within the Wine Country and Idyllwild communities. The full report can be found here: Board of Supervisors Moratorium Ordinance 
This moratorium, under Ordinance No. 449.252, has been extended until further notice. This moratorium does not affect the existing and legally certified Short Term Rentals from continuing to operate.
Documents:
1) Board of Supervisors Report
2) Latest Draft Ordinance No. 927.2
3) Good Neighbor Brochure
4) Transient Occupancy Tax Registration Form
To provide any comments related to STRs, please email TLMA-STR@rivco.org.
Please be advised that the phone number for the Short Term Rental Hotline has been changed, the new number is (951) 955-2004. 
The Short Term Rental Hotline is a toll-free 24/7 number to report violations of the rules as outlined in good neighbor brochure listed above.